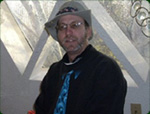 Call Scott McLeod
Manufacturing and talk to the expert at (330) 898-6804
Geodesic Dome Homes - Decreasing Energy Costs Nationwide

Throughout recorded history man has experimented with designs and materials towards the goal of doing more with less. No man in recent history has done more to advance this goal than R. Buckminister Fuller; philosopher, mathematician, engineer, historian, poet and inventor of the geodesic dome. Although the world took little notice in 1951 when Mr. Fuller first applied for patents on geodestic domes, today geodestic domes are recognized as the most efficient building system known to man. Adapting the dome to the single family, wood frame dwelling unit has, until recently, been inhibited by a general lack of technical design information, standardized dome building components and experienced dome home builders. With the recent widespread manufacturing of standardized and experienced dome home builder / distributors networks that have been established nation wide, dome home construction is a now a practical reality almost anywhere in the U.S. or Worldwide.
Dome Energy Savings
A sphere represents the least amount or material surface area possible to enclose a given volume of space. When bisected, the sphere becomes one of the most efficient shapes known to enclose a given floor area. Any 'dent' made on the sphere decreases the area enclosed while the total surface area stays the same.
If the half sphere is dented all the way to a rectangular box like shape, we find that approximately 20% to 30% of the potential interior space is lost. If the box is than dented into a 3-sided pyramid, a tetrahedron, we find a full 66% of the interior space is lost. Most homes, being a combination of rectangular and triangular shapes, fall in the 40% to 60% efficiency range.
The number one factor affecting the efficient use of materials and energy in any structure is its shape. Many of today's contemporary homes, with vaulted ceilings are the least efficient homes technically possible. By contrast, a typical 1,500 plus sq. ft. geodesic dome home, with 23' ceiling height in the living room actually uses almost 20% less material than a typical 1500 sq. ft. tract home with an 8' ceiling height.